6-day cruise to Key West, Montego Bay and Grand Cayman on board Carnival Cruises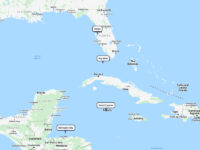 Cruising from: Tampa, Florida;
Departure Date: October 28, 2024;
Duration: 6-day cruise;
Cruise Line: Carnival Cruise Line;
Cruise Ship: Carnival Paradise;
Ports of Call: Tampa, Key West, Montego Bay, Grand Cayman, Tampa;
Visit Grand Cayman & Honduras enjoy magnificent scenery and unique experiences with Carnival Paradise
Day 0
Cruises from Tampa, Florida, can be incredibly exciting and relaxing. Tampa is a great place to start a Caribbean cruise because of its unique blend of old buildings and modern landmarks. Its culture is influenced by Cuban and Spanish characteristics,[…]
Day 1
As part of the Florida Keys archipelago, Key West is famed for its pastel-hued, conch-style houses, it's a cruise-ship stop also accessible from the mainland via the Overseas Highway. It's known more for its coral reefs,  destinations for diving and[…]
Day 2 – At Sea cruising
Whether you like to indulge in food, sport, games or education, there are tons of cruise activities aboard every Carnival ship.
Day 3
Mahogany Bay is a Carnival Corporation-managed (exclusive) cruise terminal that serves ships from the fleets of Carnival Cruise Line and Princess Cruises.  Mahogany Bay is located on the island of Roatan, Honduras, regular port of call on Western Caribbean itineraries,[…]
Day 4
The Cayman Islands, which are world-renowned for their cuisine, snorkeling, and diving, provide an adventure for individuals of all ages and interests. The majority of them are cruise ship guests who spend a few hours shopping, sunning, or swimming with[…]
Day 5 – At Sea cruising
Experience the relaxed ambience onboard Carnival Paradise attentive service from a friendly staff that knows what hospitality means, you'll find your Carnival Paradise ship truly is your home away from home.
Day 6
Cruises from Tampa, Florida, can be incredibly exciting and relaxing. Tampa is a great place to start a Caribbean cruise because of its unique blend of old buildings and modern landmarks. Its culture is influenced by Cuban and Spanish characteristics,[…]
---
Western Caribbean cruises are fantastic ways to explore magical islands, beautiful beaches, crystal clear waters, fantastic food, among other things. Discover Grand Cayman, Honduras and Mexico. Visit Key West, Montego Bay and Grand Cayman. Carnival Paradise leaving Tampa, Florida for 6 nights from October 28, 2024.