Cruises to Great Stirrup Cay.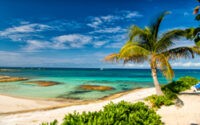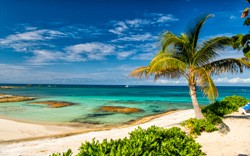 Great Stirrup Cay is a small island that is part of the Berry Islands in the Bahamas owned by Norwegian Cruise Line (NCL). NCL purchased the island from the Belcher Oil Company and developed it into a private island for their cruise ship passengers. Ships anchor off shore and guests are taken to the island by tender to enjoy the beaches, facilities and water sports available on the island. Great Stirrup Cay has a tropical climate. The daytime average temperatures from December to April are around 75 °F (24 °C), while the average daily temperature is between 85–93 °F (29–34 °C) from May to November.
Great Stirrup Cay, Bahamas. Great Stirrup Cay is an unspoiled paradise of magnificent white sandy beaches, majestic coconut palms, and calm, pristine waters where an abundance of colorful marine life inhabits the surrounding coral reefs. Guests can make use of[…]
Find and plan your next cruise out of Florida to Great Stirrup Cay, Bahamas.