4-day cruise to the Bahamas with Carnival Cruises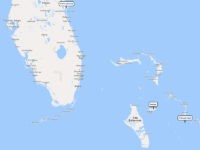 Cruising from: Port Canaveral (Orlando), Florida;
Departure Date: September 16, 2024;
Duration: 4-day cruise;
Cruise Line: Carnival Cruise Line;
Cruise Ship: Carnival Glory;
Ports of Call: Port Canaveral, Nassau, Princess Cays, Port Canaveral;
Enjoy magnificent scenery and unique experiences on an Bahamas cruise with Carnival Glory
Day 0
Cruises from Port Canaveral sail to many different places and are a great way to get away on vacation. Port Canaveral has a huge selection of cruise itineraries from Florida's east coast. Most cruise passengers associate Port Canaveral with Orlando.[…]
Day 1
The capital of the Bahamas, Nassau, lies on the island of New Providence. Nassau is a popular cruise ship stop from Florida. The city has a hilly landscape and is known for its beaches as well as its offshore coral[…]
Day 2
Princess Cays is a resort owned by Princess Cruises and used as a port-of-call on Caribbean cruises from Florida. It is Located on the southern tip of Eleuthera island in the Bahamas. This 2-mile strip of sand has an adult-only[…]
Day 3 – At Sea cruising
Somebody at Carnival Glory knows just what you need, and it's pretty much exactly the Serenity Adult-Only Retreat. Look, you'll still be on the same ship as the kids, the hoopla, and all the Carnival-style excitement.
Day 4
Cruises from Port Canaveral sail to many different places and are a great way to get away on vacation. Port Canaveral has a huge selection of cruise itineraries from Florida's east coast. Most cruise passengers associate Port Canaveral with Orlando.[…]
---
Bahamas cruises are fantastic ways to explore magical islands, beautiful beaches, crystal clear waters, fantastic food, among other things. Visit Nassau and  Princess Cays, Bahamas. Carnival Glory leaving Port Canaveral (Orlando), Florida for 4 nights from September 16, 2024.