5-day Western Caribbean cruise on board Rhapsody of the Seas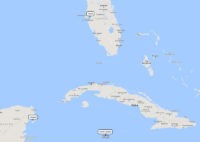 Cruising from: Tampa, Florida;
Departure Date: May 23, 2022;
Duration: 5-day cruise;
Cruise Line: Royal Caribbean;
Cruise Ship: Rhapsody of the Seas;
Ports of Call: Tampa, Geroge Town, Cozumel, Tampa;
Visit Grand Cayman & Mexico, enjoy magnificent scenery and unique experiences on an Western Caribbean cruise with Royal Caribbean
Day 0

Day 1 – At Sea cruising
Experience the relaxed ambience onboard Rhapsody of the Seas attentive service from a friendly staff that knows what hospitality means, you'll find your Royal Caribbean ship truly is your home away from home.
Day 2

Day 3

Day 4 – At Sea cruising
There are plenty of daily activities on board Rhapsody of the Seas to keep you busy. Rhapsody of the Seas has everything a discerning cruiser could want, bars, sports venues and shops.
Day 5

---
Western Caribbean cruises from Tampa are fantastic ways to explore magical islands, beautiful beaches, crystal clear waters, fantastic food, among other things. Discover Grand Cayman & Mexico, visit George Town and Cozumel. Rhapsody of the Seas leaving Tampa, Florida for 5 nights from May 23, 2022.