12-day cruise to Cayman Islands, Colombia, Panama, Costa Rica & Mexico with Celebrity Cruises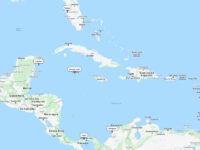 Cruising from: Tampa, Florida;
Departure Date: December 10, 2023;
Duration: 12-day cruise;
Cruise Line: Celebrity Cruises;
Cruise Ship: Celebrity Constellation;
Ports of Call: Tampa, George Town, Cartagena, Colon, Puerto Limon, Cozumel, Tampa;
Enjoy magnificent scenery and unique experiences on this Western Caribbean cruise with Celebrity Constellation
Day 0

Day 1 – At Sea cruising
Cruising aboard Celebrity Constellation elevates fun at sea to an art form. Celebrity Constellation demonstrates a true mastery of the craft with an onboard collage of fun spots for you to enjoy.
Day 2

Day 3 – At Sea cruising
Each cruise line has their own unique way to pamper you and indulge your senses. There is always something to do onboard Celebrity cruise ship.
Day 4

Day 5

Day 6

Day 7

Day 8 – At Sea cruising
Discover exciting new entertainment offerings – lively music, stunning choreography, and beautiful venues that make Celebrity Constellation' onboard entertainment among the best at sea.
Day 9 – At Sea cruising
During your cruising day, enjoy watching the scenery drift by as you look forward to the next towns and cities.
Day 10

Day 11 – At Sea cruising
There are plenty of daily activities on board Celebrity Constellation to keep you busy. Celebrity Constellation has everything a discerning cruiser could want, bars, pools, sports venues and shops.
Day 12

---
Western Caribbean cruises are fantastic ways to explore magical islands, beautiful beaches, crystal clear waters, fantastic food, among other things. Discover Cayman Islands, Colombia, Panama, Costa Rica and Mexico, cruise from Tampa to George Town, Cartagena, Colon, Puerto Limon and Cozumel. Enjoy magnificent scenery and unique experiences on this Western Caribbean cruise with Celebrity Cruises. Celebrity Constellation leaving Tampa, Florida for 12 days from December 10, 2023.