6-day cruise to Key West, Montego Bay & Grand Cayman on board Carnival Cruises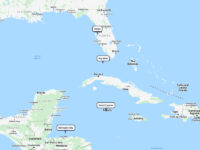 Cruising from: Tampa, Florida;
Departure Date: September 4, 2023;
Duration: 6-day cruise;
Cruise Line: Carnival Cruise Line;
Cruise Ship: Carnival Paradise;
Ports of Call: Tampa, Key West, Montego Bay, Grand Cayman, Tampa;
Visit Grand Cayman & Honduras enjoy magnificent scenery and unique experiences with Carnival Paradise
Day 0

Day 1

Day 2 – At Sea cruising
Whether you like to indulge in food, sport, games or education, there are tons of cruise activities aboard every Carnival ship.
Day 3

Day 4

Day 5 – At Sea cruising
Experience the relaxed ambience onboard Carnival Paradise attentive service from a friendly staff that knows what hospitality means, you'll find your Carnival Paradise ship truly is your home away from home.
Day 6

---
Western Caribbean cruises are fantastic ways to explore magical islands, beautiful beaches, crystal clear waters, fantastic food, among other things. Discover Grand Cayman, Honduras and Mexico. Visit Key West, Montego Bay and Grand Cayman. Carnival Paradise leaving Tampa, Florida for 6 nights from September 4, 2023.