5-day cruise to Cozumel & Grand Cayman on board Carnival Paradise.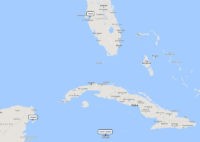 Cruising from: Tampa, Florida;
Departure Date: November 15, 2021;
Duration: 5 day cruise;
Cruise Line: Carnival Cruise Line;
Cruise Ship: Carnival Paradise;
Ports of Call: Tampa, Cozumel, Grand Cayman, Tampa;
Visit Grand Cayman & Mexico, enjoy magnificent scenery and unique experiences on an Western Caribbean cruise with Carnival Cruise Line.
Day 0

Day 1 – At Sea cruising
The final Fantasy class cruise ship ever created, Carnival Paradise is proof that there's plenty of fun to be found long before you reach your dream destination.
Day 2

Day 3

Day 4 – At Sea cruising
Fun indoors, outdoors and everywhere in between, Carnival Paradise features great times in and near the water courtesy of hot tubs, pools and a Twister Waterslide.
Day 5

---
Western Caribbean cruises are fantastic ways to explore magical islands, beautiful beaches, crystal clear waters, fantastic food, among other things. Discover Cayman Islands and Mexico. Visit Grand Cayman and Cozumel. Carnival Paradise leaving Tampa, Florida for 5 nights from November 15, 2021.