St. Thomas, US Virgin Islands.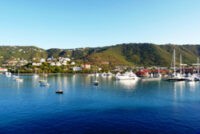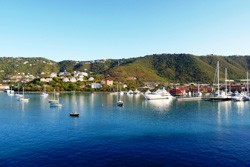 St. Thomas is our most cosmopolitan island, yet it still retains the distinctive atmosphere of a secluded Caribbean paradise. For families or couples, St. Thomas is packed with millions of opportunities for smiles and surprise. Whether indulging in some of the world's prettiest beaches, re-discovering history at museums, forts or historic houses, admiring stunning panoramic views via a hike, bike or sky tram, playing a round of golf, making a splash in the invigorating turquoise blue waters, or visiting duty-free shops
St. Thomas things to do
Beyond the glitz of its famous shopping district, St. Thomas enchants with a fascinating history and natural scenery. Explore the island's diverse heritage in Charlotte Amalie, or splash your way around at vibrant reefs or a gorgeous beach.
Diving at St. Thomas
Anyone that is not already SCUBA certified and wanting to experience the thrill of being underwater. It's the experience of a lifetime. Don't miss your opportunity to visit a live coral reef just off Coki Beach.
Cruise to British Virgin Islands from St Thomas or St John
Explore the British Virgin Islands during this full-day boat trip from St John or St Thomas. Enjoy a breakfast boat ride to Virgin Gorda's Baths. Explore the grottoes, arches and chain of tidal pools formed by eroded rocks along the beach, then head to Diamond Reef to snorkel among schools of tropical fish on the living coral reef.
Canopy Zipline Adventure to Tortola and Island Drive
Spend the day exploring the beautiful island of Tortola by ferry boat and safari bus and then enjoy an exhilarating ride down a sky-high zipline.
Lindquist Beach
Part of protected Smith Bay Park, this narrow strand is a beauty all right: calm, true-blue water laps the soft white sand, while several cays shimmer in the distance.
Sky Ride at Paradise Point
The Skyride to Paradise Point whisks you 700 ft. above the town of Charlotte Amalie. As one of the "must do" attractions in the Caribbean, the Skyride carries 24 passengers every seven minutes along its 8 tower ascent of Flag Hill.