3-day mini cruise to Nassau, Bahamas with Carnival Cruises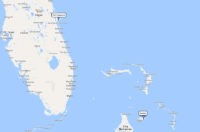 Cruising from: Port Canaveral (Orlando), Florida;
Departure Date: April 14, 2023;
Duration: 3-day cruise;
Cruise Line: Carnival Cruise Line;
Cruise Ship: Carnival Liberty;
Ports of Call: Port Canaveral, Nassau, Port Canaveral;
Enjoy magnificent scenery and unique experiences on this cruise to the Bahamas with Carnival Liberty
Day 0

Cruises from Port Canaveral (Orlando) Port Canaveral (Orlando) is a cruise, cargo and naval port in Brevard County, in the center of Florida's east coast, United States. Most cruise passengers associate Port Canaveral with Orlando, just 45 miles west, where[…]
Day 1

Nassau, the capital of the Bahamas lies on the island of New Providence, with neighboring Paradise Island accessible via Nassau Harbor bridges. A popular cruise-ship stop, the city has a hilly landscape and is known for beaches as well as[…]
Day 2 – At Sea cruising
Experience the relaxed ambience onboard Carnival Liberty attentive service from a friendly staff that knows what hospitality means, you'll find your Carnival Liberty ship truly is your home away from home.
Day 3

Cruises from Port Canaveral (Orlando) Port Canaveral (Orlando) is a cruise, cargo and naval port in Brevard County, in the center of Florida's east coast, United States. Most cruise passengers associate Port Canaveral with Orlando, just 45 miles west, where[…]
---
Bahamas cruises are fantastic ways to explore magical islands, beautiful beaches, crystal clear waters, fantastic food, among other things. Discover Nassau, Bahamas. Carnival Liberty leaving Port Canaveral (Orlando), Florida for 3 nights from April 14, 2023.