4-day Bahamas mini cruise to Key West & Nassau on board Celebrity Infinity.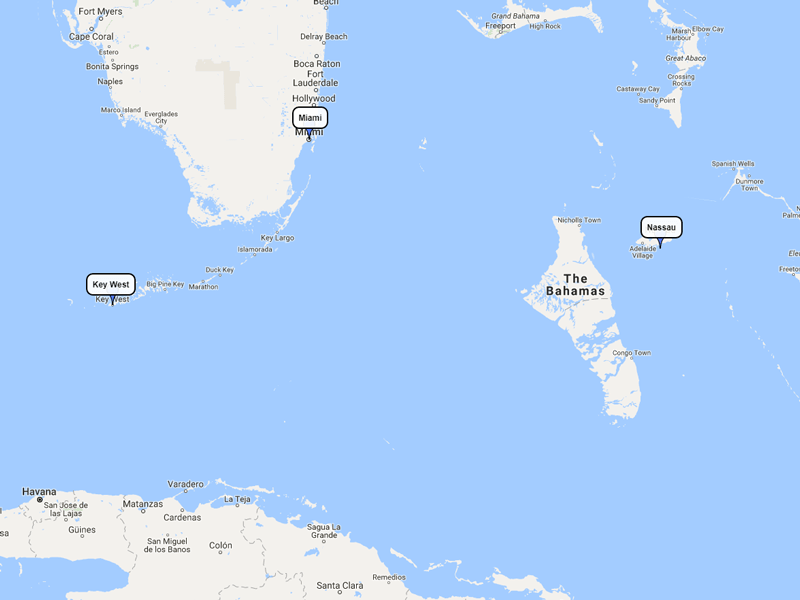 Cruising from: Miami, Florida;
Departure Date: January 9, 2020;
Duration: 4-day cruise;
Cruise Line: Celebrity Cruises;
Cruise Ship: Celebrity Infinity;
Ports of Call: Miami, Key West, Nassau, Miami;
Enjoy magnificent scenery and unique experiences on this cruise to Florida & Bahamas with Celebrity Cruises.
Day 0

Day 1

Day 2 – At Sea cruising
Cruising aboard Celebrity Infinity elevates fun at sea to an art form. Celebrity Infinity demonstrates a true mastery of the craft with an onboard collage of fun spots for you to enjoy.
Day 3

Day 4

---
Bahamas cruises are fantastic ways to explore magical islands, beautiful beaches, crystal clear waters, fantastic food, among other things. Discover the best of Florida & Bahamas, visit Key West & Nassau on this mini cruise with Celebrity Cruises. Celebrity Infinity leaving Miami, Florida for 4 nights from January 9, 2020.