14-day cruise to Cozumel, Belize, Roatan, Puerto Limon, Colon, Panama Canal & Montego Bay with Viking Cruises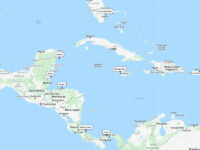 Cruising from: Fort Lauderdale (Port Everglades), Florida;
Departure Date: November 9, 2024;
Duration: 14 day cruise;
Cruise Line: Viking Cruises;
Cruise Ship: Viking Mars;
Ports of Call: Fort Lauderdale, Cozumel, Belize, Roatan, Puerto Limon, Colon, Panama Canal, Montego Bay, Fort Lauderdale;
Enjoy magnificent scenery and unique experiences on this Panama Canal cruise with Viking Cruises
Day 0
Fort Lauderdale is the embarkation point for many cruise lines that take vacationers on fantasy trips to the Caribbean Sea. Fort Lauderdale's Port Everglades has eight contemporary cruise terminals that welcome ships from major cruise companies. Above all, the terminals[…]
Day 1 – At Sea cruising
Experience the relaxed ambience onboard Viking Mars attentive service from a friendly staff that knows what hospitality means, you'll find your Viking Mars ship truly is your home away from home.
Day 2 – At Sea cruising
Each cruise line has their own unique way to pamper you and indulge your senses. There is always something to do onboard Viking Mars cruise ship.
Day 3
Cozumel is Mexican island in the Caribbean Sea at tip of the Yucatan Peninsula, regular port of call on Western Caribbean itineraries, particularly those leaving from Florida. The main town on the island is San Miguel de Cozumel. Most of[…]
Day 4
Belize, formerly British Honduras, is a country on the eastern coast of Central America that is a frequent stop on Western Caribbean cruises, particularly those departing from Florida. Belize is a land of mountains, swamps, and tropical jungle located south[…]
Day 5
The beautiful Caribbean island of Roatan, the largest of Honduras' Bay Islands, is about 40 miles off the northern coast of Honduras and is a common stop on Western Caribbean itineraries, particularly those departing from Florida ports. It is the[…]
Day 6 – At Sea cruising
There are plenty of daily activities on board Viking Mars to keep you busy. Viking Mars has everything a discerning cruiser could want, bars, sports venues and shops.
Day 7
Puerto Limon, often known as Port Limon, is the capital of Limon Province and a center of activity with a strong blend of tourism and culture. Limon is also a popular stop for cruise liners traveling through the Panama Canal,[…]
Day 8
Colon is the capital of Panama's Colon Province and is located on the Caribbean coast. Colon is one of the Caribbean Sea's most important ports, thanks to the huge portworks and docks created in the old Canal Zone at Cristobal,[…]
Day 9
Set sail through the Panama Canal and marvel at one of the world's most spectacular engineering feats. The Panama Canal, one of the Seven Wonders of the Modern World, is a must-see cruise destination that you'll remember for a lifetime.[…]
Day 10 – At Sea cruising
Whether you like to indulge in food, sport, games or education, there are tons of cruise activities aboard every Viking Cruises ship.
Day 11
Located on the northern coast of Jamaica, Montego Bay (MoBay) is the capital of Saint James Parish and a major cruise ship port known for its abundance of beach resorts and golf courses outside its commercial core. Montego Bay is[…]
Day 12 – At Sea cruising
Cruising aboard Viking Mars elevates fun at sea to an art form. Viking Mars demonstrates a true mastery of the craft with an onboard collage of fun entertainment for you to enjoy.
Day 13 – At Sea cruising
Aboard Viking Mars you will experience the best dining, entertainment and amenities at sea against a backdrop of unrivaled natural beauty.
Day 14
Fort Lauderdale is a residential resort city with a Venice-like series of canals and waterways. Fort Lauderdale and the rest of Broward County have plenty to offer visitors of all ages and tastes, from museums to beaches to theme parks. The[…]
---
Panama Canal cruises are fantastic ways to explore magical islands, beautiful beaches, crystal clear waters, fantastic food, among other things. Cruise from Fort Lauderdale (Port Everglades) to Cozumel, Belize, Roatan, Puerto Limon, Colon, Panama Canal and Montego Bay. Enjoy magnificent scenery and unique experiences on this Panama Canal cruise with Viking Cruises. Viking Mars leaving Fort Lauderdale (Port Everglades), Florida for 14 days from November 9, 2024.